HOA PHAT GROUP
Hoa Phat is one of the top 10 private enterprises in Vietnam. Top 15th biggest steel companies over the world. Futech provided smart parking system for many projects of this company
About Hoa Phat
Hoa Phat is the leading industrial manufacturing group in Vietnam. Originating as a construction machine and equipment trading company in August 1992, Hoa Phat has gradually expanded its business to trading and production of Furniture, Steel Pipe, Steel, Refrigeration, Real Estate and Agriculture. Since November 15, 2007, Hoa Phat has been officially listed on the Stock Exchange under the stock ticker symbol 'HPG'.
Currently, the Group operates in 05 sectors: Iron and steel (construction steel, hot rolled coil) – Steel products (including steel pipes, galvanized steel, drawn steel wire, prestressed steel) – Agriculture – Real estate – Home appliances. Steel production is the core, accounting for 90% revenue and profit of the Group. With the capacity of 8 million tons of crude steel per year, Hoa Phat is the largest steel producer in the Southeast Asia.
Hoa Phat Group holds the No. 1 market share in Vietnam for construction steel, steel pipes and Australian beef. Currently, Hoa Phat Group is in the Top 10 largest private enterprises in Vietnam, Top 10 profit enterprises, Top 5 listed companies with the largest charter capital in Vietnam stock market. HPG's market capitalization reaches USD11 billion, among the top 15 largest steel companies by market capitalization.
With the business philosophy of "Harmony for joint development", Hoa Phat spends hundreds of VND billions every year to fulfil its corporate social responsibilities to the community.
Projects using Futech products:
1. Tòa nhà Hòa Phát Giải Phóng
2. Mandarin Garden (hệ thống báo chỗ trống, bãi xe thông minh)
3. Mandarin Garden 2
4. Nhà máy thép Dung Quất – Quảng Ngãi
Một số hình ảnh về các dự án đã triển khai
Hệ thống quản lý bãi xe tại dự án Mandarin Garden 1. Barrier sử dụng trong hệ thống có tốc độ đóng/mở nhanh 1.5s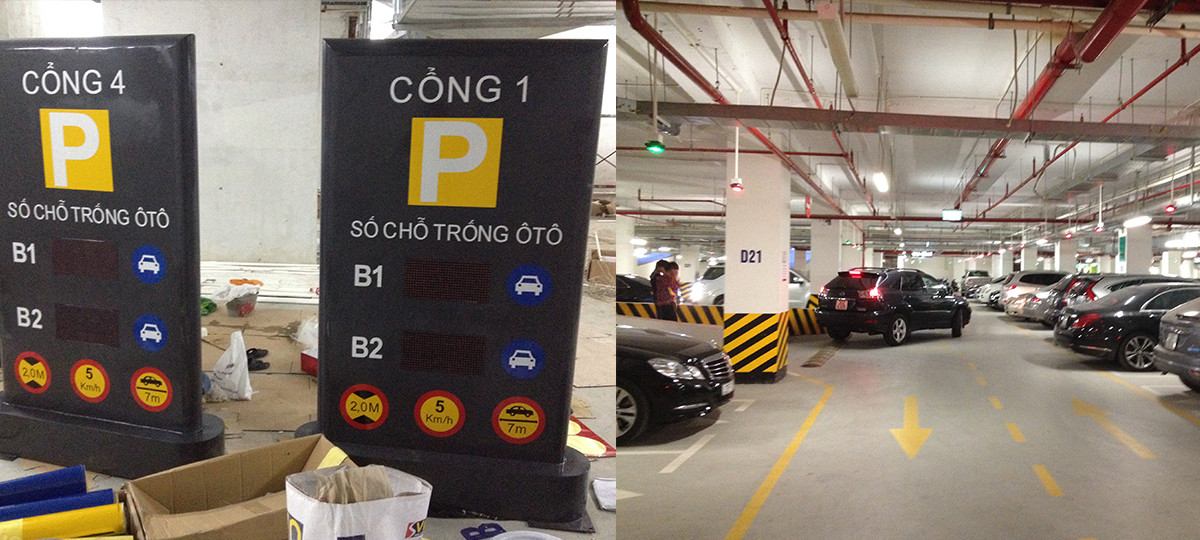 Chuẩn bị bảng LED cho hệ báo chỗ trống